There's one thing that I've noticed about Percy Jackson & The Olympians and The Heroes of Olympus: they're labeled as children's/middle grade books.
I mean, sure, they're written for the nine to twelve age range, but how many readers are actually nine to twelve? There are so many people older than that, or maybe even younger than that, who read them. I started reading the Percy Jackson & The Olympians series in fifth grade, when I was ten. I'm much older than that now, and I still love them the same, if not even more. There are people who started reading them in their teenage years, like some of my friends. Actually, some of my friends' parents have read them.
Percy Jackson may be considered a middle grade/children's series, but that doesn't mean that only children can read them; they can be enjoyed by everyone! This thought has inspired me to make a list. So today, my dear demigods, I am sharing with you a list of ten children's books/series that I believe everyone can enjoy and should read, regardless of your age. :)
10. Charlie and the Chocolate Factory by Roald Dahl
This book is a classic, or at least I consider it as one. If you have not read it, shame on you. Go to your library and find this book right now. It's kind of out-there, but that's what defines Roald Dahl's writing. It wouldn't be Roald Dahl without some (or a lot of) craziness mixed in there.
9. Lily B. on the Brink of Cool by Elizabeth Cody Kimmel
Lily B. on the Brink of Cool seems to be labelled as more of a "girl book", if you consider the pink cover and such. However, I didn't really find it to be super-girly. Yes, it is about a girl, but no, there is not a love interest involved. (Thank goodness for that.) It's a fun story about family, boredom, friendship, and deception. I won't say any more, because I might give away the ending.
8. The Land of Stories series by Chris Colfer
Yes, these are written by the guy from Glee. No, there is not any singing involved. I read "The Wishing Spell" in spring of last year and very thoroughly enjoyed it. I must have been reading either some very badly-written books around that time, or just some really depressing books, because I found "The Wishing Spell" to be very refreshing. It's fun and lighthearted, while also having elements of darkness and sadness, but not to the point where it is depressing. The books are centered around Alex and Conner, two twins who find themselves literally falling into the Land of Stories and having to save the day.
7. The Nancy Drew series by Carolyn Keene
This one was kind of a no-brainer for me, because I've been reading these since I was very small. (They make little kid versions too.) The author, Carolyn Keene, is obviously not one person (it took me a while to figure that out) because these books have been around for many, many years. If you're ever looking for a generic mystery novel, Nancy Drew is the way to go.
6. Holes by Louis Sachar
I read this book over the summer and I fell in love with it. It is easily one of the funniest, and also cleverest, books I have ever read. The main character, Stanley, goes to a camp for "bad kids" as punishment for a crime that he didn't commit. At the camp, they make the delinquents dig holes all day... but why? I guess you'll have to read it to find out. :)
5. Madonna's Five Books for Children
Yes, these are indeed written by the Madonna you're probably thinking of: the singer. They are a collection of simple stories with beautiful illustrations and universal themes that everybody can relate to or learn from. The books in the collection are as follows: The English Roses, Mr. Peabody's Apples, Yakov and the Seven Thieves, The Adventures of Abdi, and Lotsa de Casha.
4. From the Mixed of Files of Mrs. Basil E. Frankweiler by E.L. Konigsburg
This book is kind of hit or miss: some people like it, some people don't. I would be considered a part of the former. It is about a young girl who decides that she is running away to the Metropolitan Museum of Art because her family does not appreciate her enough. She brings her little brother and they face many bumps in the road and much adventure.
3. The BFG by Roald Dahl
Ah, yes. Roald Dahl once again. Most people have heard of Charlie and the Chocolate Factory and Matilda, which were both books by him which were turned into movies. However, not many people that I've run into have heard of this one, and that's a shame, because it's my favorite of his! Like his other books, it's kind of strange and really silly. You should definitely give it a go.
2. Harry Potter by J.K. Rowling
1. Percy Jackson and the Olympians by Rick Riordan!!!!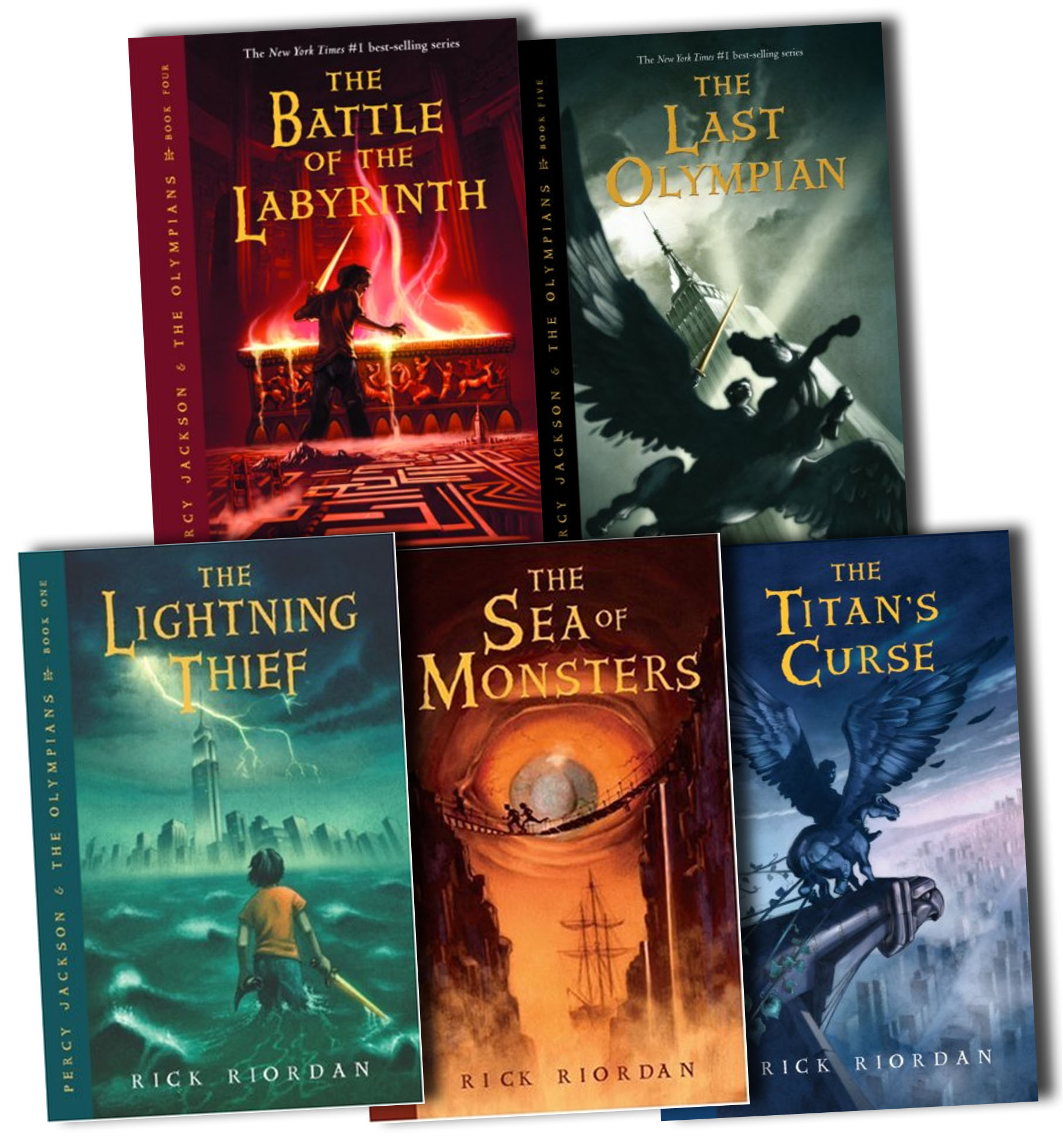 I feel like it was kind of obvious that I was going to end it this way... such a great series. ;)
What are YOUR thoughts? What would your Top 10 children's books list look like? Do you agree with mine? Disagree? Is there anything you would add or take away? Leave a comment! Also, f you would like to know more about any of the books/series on this list (I didn't really do very good summaries), you can comment on this post, tweet me (@HotSauceValdez), or email me at PJOForever@gmail.com.